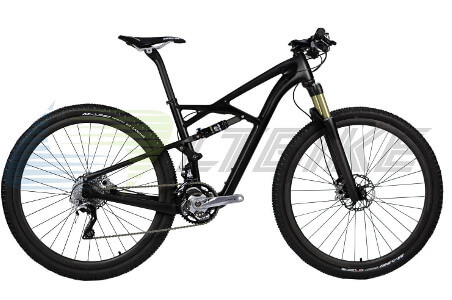 If you're looking for a more "all mountain" carbon frame direct from China, the selection is pretty slim, thus far.
That said, new frames are coming out all the time, and where there is demand – there will be supply. Until then there's the "098" model and the TitanX.
The "098" is recommended to be paired with a 120mm shock/fork up front and a 200x50mm shack in the rear. This should put it just barely into the travel range of an all mountain bike.
It has plenty of travel, but it's closer to the XC side of the spectrum than the downhill side of it. In fact, this frame is more suited towards a longer travel trail bike than all mountain.
If the frame looks familiar, it might be because it looks very much like a Specialized Enduro frame. One might assume that because it obviously drew some if it's aesthetics from the Enduro, that it also inherited it's ride qualities.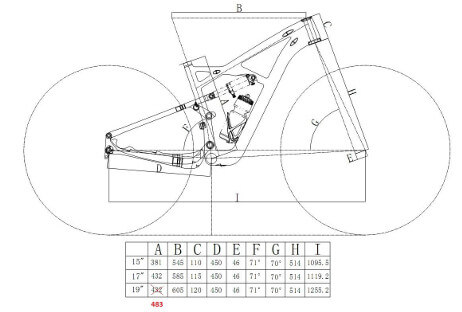 The Enduro is a bit more capable in the travel department though, so it's important to make the distinction before purchasing.
It comes with full internal cable routing to keep everything clean looking, and has a front derailleur direct mount for your front mech.
At 70 degrees, it's head tube angle is still more in the XC riding category, but of course you can affect that with your choice of forks if you wanted.
Long term durability seems to be really good as the 098 is one of the beefier chiner frames that are available currently. Many owners have chosen to upgrade the bearings in the frame as that seems to be the only thing that could be considered lacking.